Home Free Text
Portable Shower Wheelchair | Portable Commode Chair
For many handicapped people, it is especially the simple and most personal things that become the most complicated ones and those that create physical and emotional distress. Yes, the ability to use the toilet in every place, at any time and without limitations, is not yet to be taken for granted.
It is precisely from this view, that Seatara is launching the Wheelable, a unique commode and shower chair which will enable any handicapped person to use a regular toilet stall. Now, handicapped people may enjoy the freedom of movement and ability to travel abroad, to visit distant family members, to sleep outside of their homes and to be independent and worry- free about accessibility issues. In short, the Wheelable wheelchair allows you to be just as you once were or as you would like to be.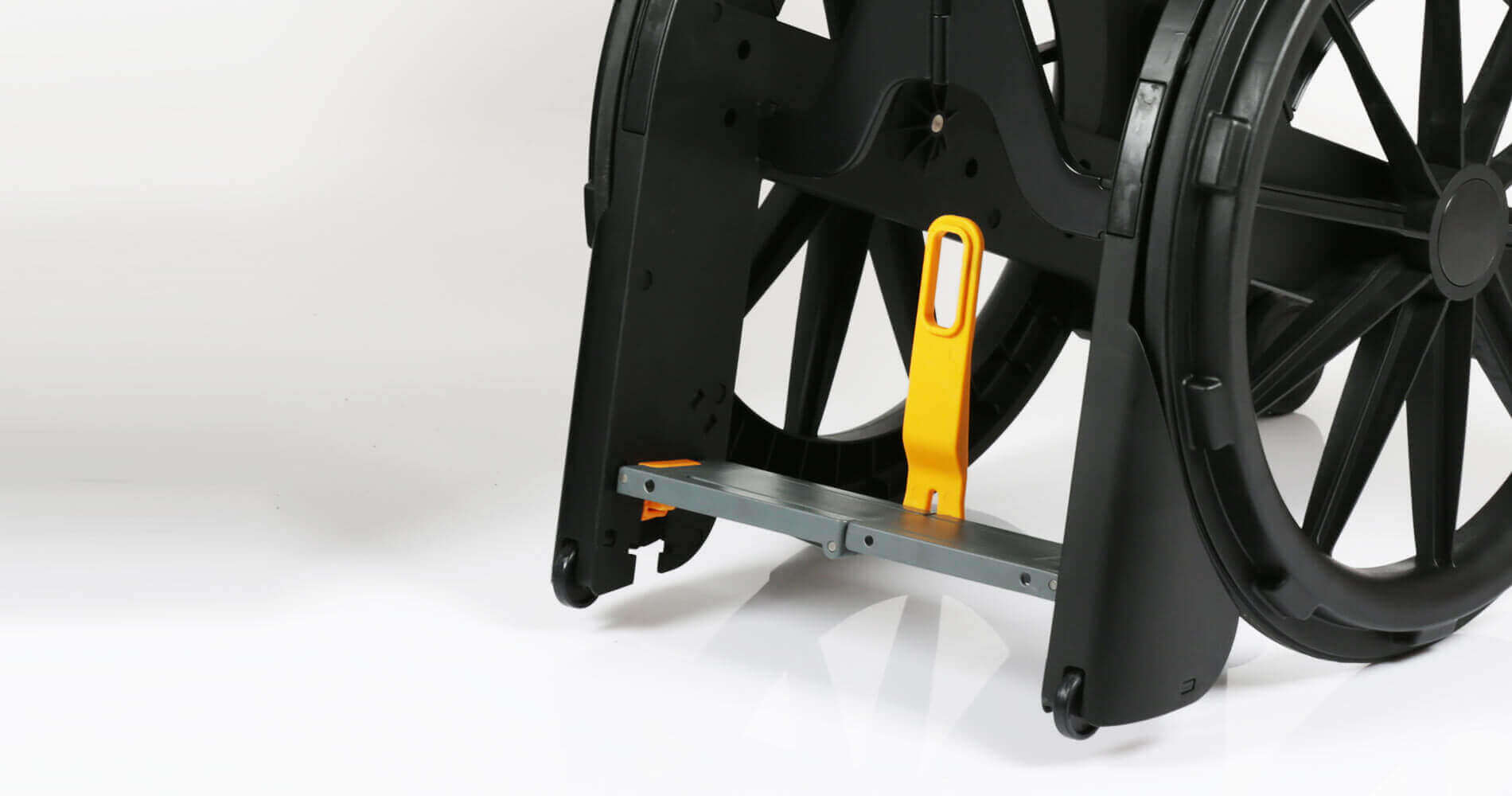 Home Advantages
Seatara Commode Chair – Comfort Redefined
WheelAble specifically designed to be comfort, useful and easy to use.
Visit our YouTube channel for more information
Home – Advantages
Wheelable  Advantages
The advantages of the Wheelable commode chair are, among others, that its frame folds easily, the wheel system is built to allow easy maneuvering in close spaces, it is water-resistant, lightweight, it is suitable for self propulsion, has wheel lock using a safety latch, and many more. The Wheelable wheelchair folds up to a size that can easily be placed in the trunk of a car and on a plane.
Israeli development tried on dozens of handicapped people
The product is the fruit of Israeli development, by two siblings, Ruthie Reuveni (an industrial designer) and Yoav Gavriel (a mechanical engineer). Due to the vast experience and innovative perception of the two, the Seatara Company redefines freedom for handicapped individuals.
The process of development of the Wheelable wheelchair was based on research in production including dozens of handicapped people in order to produce the perfectly detailed solution for the entire community of handicapped individuals. During production, Seatara associated with the Zariha Group whose expertise is in producing plastic injections. This combination led to the development of the breakthrough commode and shower chair that uses cutting edge technology while safeguarding the precise balance between appearance and utility.