About the Founders
The founders develop and manufacture special equipment to assist disabled individuals and improve their quality of life. Established by Dr. Yoav Gabriely and Mrs Ruty Reuveni (siblings), they combine years of experience in the design of special devices for the disabled, along with world class mechanical engineering innovation and ingenuity.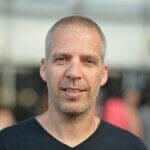 Dr. Yoav Gabriely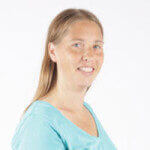 Mrs Ruty Reuveni

Dr. Yoav  G. holds a PHD in mechanical engineering from the Technion – Israeli institute of technology, in the field of robotics control and navigation algorithms.
Over the past 20 years, Yoav has been working in the family business, in the field of high-precision machining (lapping), where he has acquired extensive experience in the development and manufacturing of innovative mechanical devices.


Mrs. Ruty R. is a reputable industrial designer, and owns a design studio dedicated to the design and manufacturing of custom made devices for the disabled.
Through her work, Ruty has acquired an in depth understanding of the needs of individuals with disabilities, and has developed custom-made equipment to enhance and improve the quality of life for her customers.
Ruty also lectured at the Bezalel academy, and Hadassah college, of arts and design, in the field of industrial and inclusive design.